[ad_1]
Get ready for the holidays with a wreath-making class at Party Time Monday
Get ready to decorate your door with a wreath made by you. You can learn all the wreath-making techniques at Party Time on Monday, September 20, from 6 p.m. to 8 p.m.
The holidays are fast approaching and you can celebrate by dressing your door in a homemade wreath for the occasion. In this course, you will be guided through the crown making process. You need to purchase your wreath supplies at Party Time in advance and bring scissors and wire cutters from home.
Tickets cost $ 35. To find a complete list of supplies needed and to purchase tickets, visit Party Time's website.
---
Start your day with kayaks and coffee at BREC's Milford Wampold Memorial Park Tuesday
Start your day off right with kayaks and coffee on Tuesday, September 21 at BREC's Milford Wampold Memorial Park, 901 Stanford Ave.
Enjoy a morning on the water with friends and locals from Baton Rouge. Once all the kayaks have returned to shore, you can sip a steaming cup of coffee to start your day in the perfect way. Kayaks and coffee start at 10 a.m. and end around noon.
Tickets cost $ 10 for residents of East Baton Rouge. Non-residents can also rent a kayak for the morning for $ 12. Register for kayaks and coffee here.
---
Manhattan Short Film Festival finalist reviews at the Manship Theater on Thursday
Unleash your inner movie critic at the Manship Theater on Thursday, September 23.
You will have the opportunity to watch and judge the 10 finalists of the Manhattan Short Film Festival. The 10 films presented were chosen from over 900 admissions from around the world. Join audiences everywhere as you vote to decide who will do the final cut.
Tickets for the film festival cost $ 6.50 and can be purchased here. The event starts Thursday at 7 p.m.
The Manship Theater is located at 100 Lafayette St.
---
Jam at Colony House at the Mid City Ballroom Friday
Get your fix of indie rock from Colony House at Mid City Ballroom this Friday, September 24.
Enjoy a new, authentic take on rock'n'roll from this Nashville quartet. They will perform hits like "You Know It", which has gained popularity on TikTok.
Tickets cost $ 16 and can be purchased here. The doors will open at 7 p.m. and the show will take place at 8 p.m. See more information about Colony House here. The Mid City Ballroom is at 136 S. Acadian Thruway.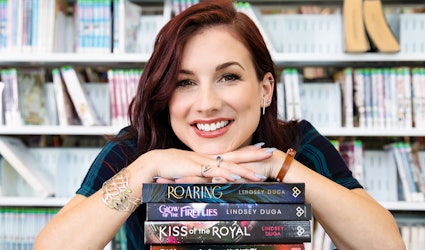 How Lindsey Duga Became a Young Successful Novelist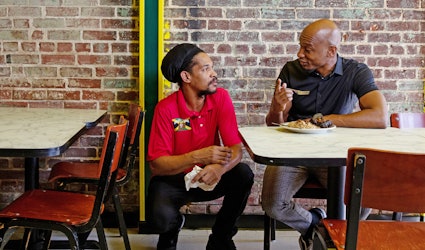 Ida's takeover postponed Black Restaurant Week, but here are some Black-owned restaurants to show some love
[ad_2]